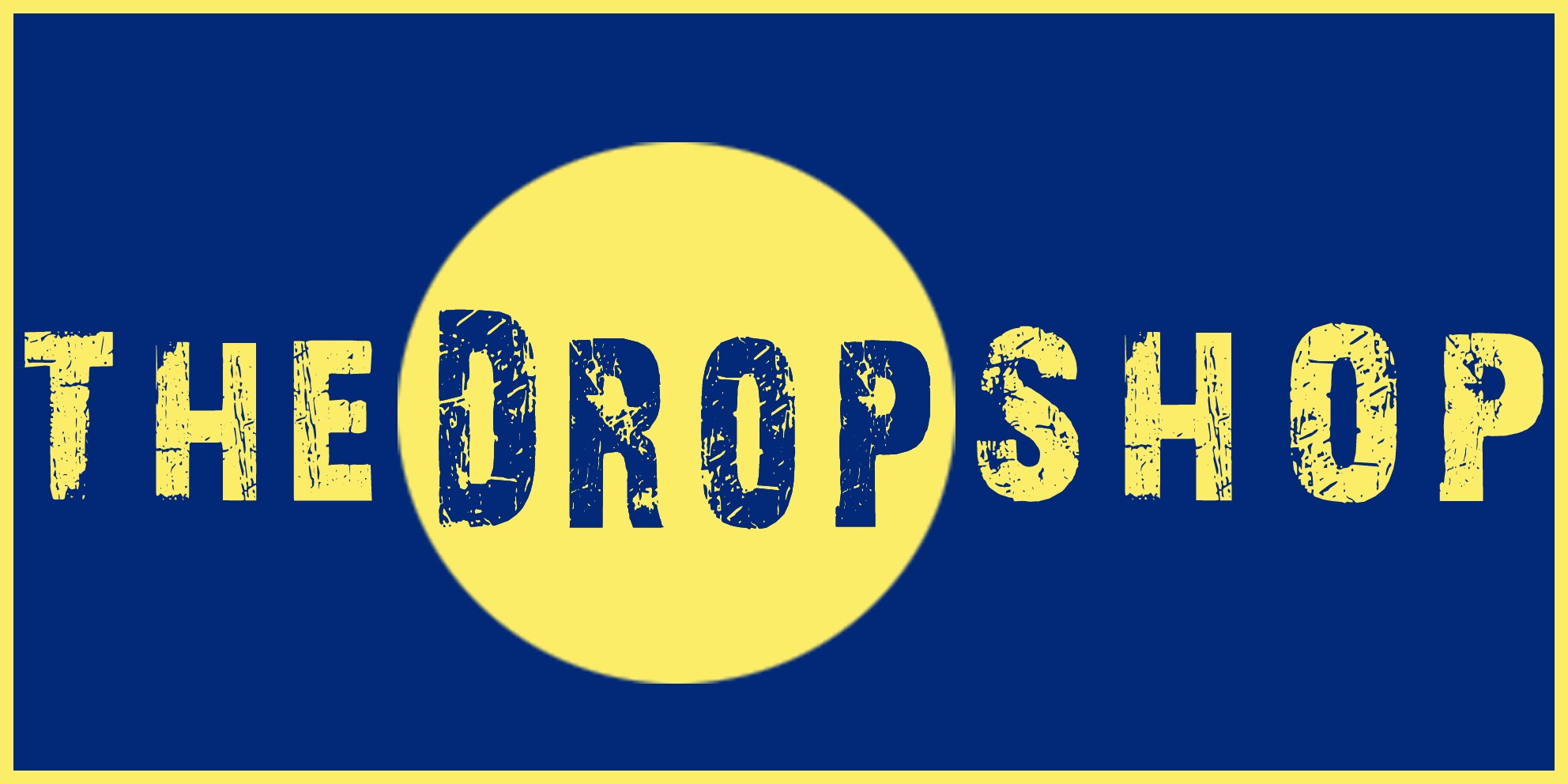 NEED A PRESENT?
NO PROBLEM!
Want to buy the perfect present for the skydiver in your life?
Look no further.
Email Shop Manager or telephone 01980 628250 and we'll help you get what they really, really want!
THE SKYDIVERS WISH LIST BOOK
Whether you're a skydiver yourself or you need a gift for someone who is, this is the place to be.
Buy over the phone and have your gifts posted out.
Our prices do not include postage.
Clothing
T shirts £15
Hoodies £25
Long Sleeve T shirt £15
BaseBall Cap £10
Beanie Hat £10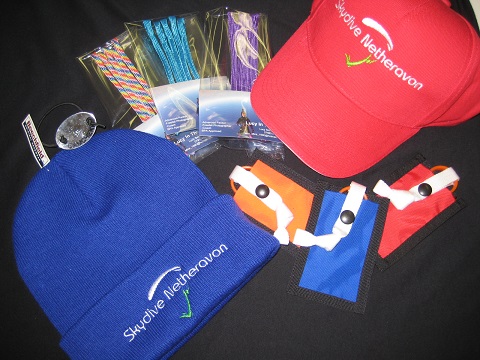 Skydiving Spares!
It is always great to have these items in your gear bag!
Hook Knife - £8
Winter Gloves - £16
Summer Gloves - £14
Glove Liners - £8

Closing Loops - £0.50
Bungees - £1
Cam Chekka - £6.50

Got a camera? The cam chekka makes sure it is switched on!

Flexi Vision Goggles £15

These goggles are flatpack and make great spares!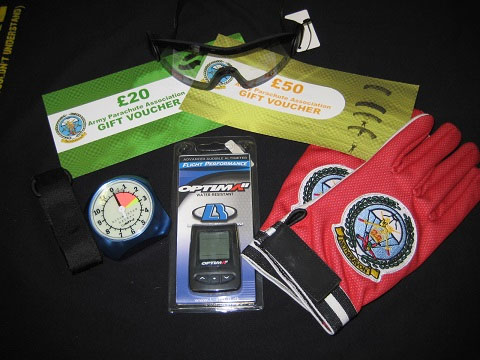 New To Skydiving?
Galaxy Altimeter £100

The Galaxy Altimeter is analogue and perfect for the new jumper. It is an essential piece of skydiving kit.

Global Vision Goggles £15

Cool looking and hard wearing. They come in a fabric pouch made from lens cleaning material.
Gloves - £14 or £16

Another "must have". Both summer and winter weight gloves have the Army Parachute Association crest on,
and come in a variety of colours. Sizes S, M, L & XL

Log Book £10
Log Book Cover £15

The log book cover has pockets to keep all your documentation safe. In navy, black, red, green and yellow.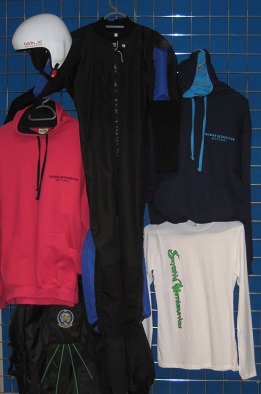 Specialised Equipment
Optima and Quattro Audible Altimeters £220

Even if you have a visual altimeter (Galaxy, Altimaster, N3 etc), it is highly recommended that you also have an audible.

FlySight £225

Used by wingsuiters mostly, but also by canopy pilots. FlySight mounts are available

Cookie FlySight Mount £30
FlySight Original Mount £40
Altitrack Altimeter £310

The top altimeter on the market with logging facilities and much, much more.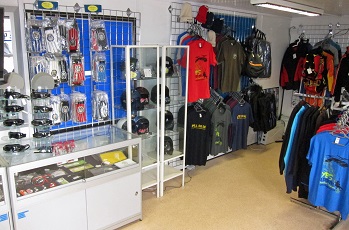 BOOK A TANDEM SKYDIVE FOR FRIENDS & FAMILY NOW
The Army Parachute Association is home to top Military 4 way FS teams. Competitions are a regular occurence in all disciplines and all standards are welcome.

Currently representing the United Kingdom abroad are APA sponsored team NFTO. They are dedicated to helping FS teams improve their skills by holding regular training camps at Netheravon for both established teams, individuals and potential FS Coaches.

British Freestyle Champions Euphoria are happy to call the Army Parachute Association "home". They hold coaching events where freestyle flyers of all standards can learn new skills and progress.

British medal winners and talented FF Coaches run monthly FreeFly events. Over this last year, numerous skydivers have achieved their FF1 and FF2 qualifications and make Netheravon a top FreeFlying venue.

The Netheravon Flock – the biggest group of regular wingsuiters in the UK with National medal winners in both artistic and performance categories. Members of the Netheravon Flock are always keen to run first flight courses and coach new wingsuiters.

Wez Westley is one of the top Canopy Piloting flyers in the UK and regularly holds F1 Flight courses and training events at the Army Parachute Association. From basic canopy handling skills to advanced swooping, these courses are invaluable.

We also have Canopy Relative Work teams flying asnd training at the Army Parachute Associaition. Occasionally running training camps for anyone wanting to try CRW and enter into the world of stacks, rotations and formations.

Mike Lewis is one of the top FS load organisers in the UK and his "Big Way" weekends at the Army Parachute Association are popular with everyone: from newly quallified B licence jumpers to those with thousands of skydives. A great way for our new members to get to know the Nethers team.

'The Caravan course is an excellent introduction to turbo prop handling and performance, delivered by experienced instructors at an excellent training airfield with no ATC delays & in house examiners. Much more than an overgrown 172 and a great step up for a GA pilot'

David, from Hampshire – CPL 670TT