Accelerated Free Fall
The Fastest way to gain your Skydiver Qualification
Accelerated Free Fall (AFF) is one of the fastest ways to gain your skydiving certification: as the name suggests, this is an "accelerated" training method.
The AFF course starts with a series of ground training sessions all completed in one day. Instructor accompanied skydives and comprehensive de-briefs culminate in your licence to carry out solo skydives. It can be done in as short a time as 4 days or over several weeks or months.
For everything you could ever want to know about our Accelerated Freefall Course, click HERE.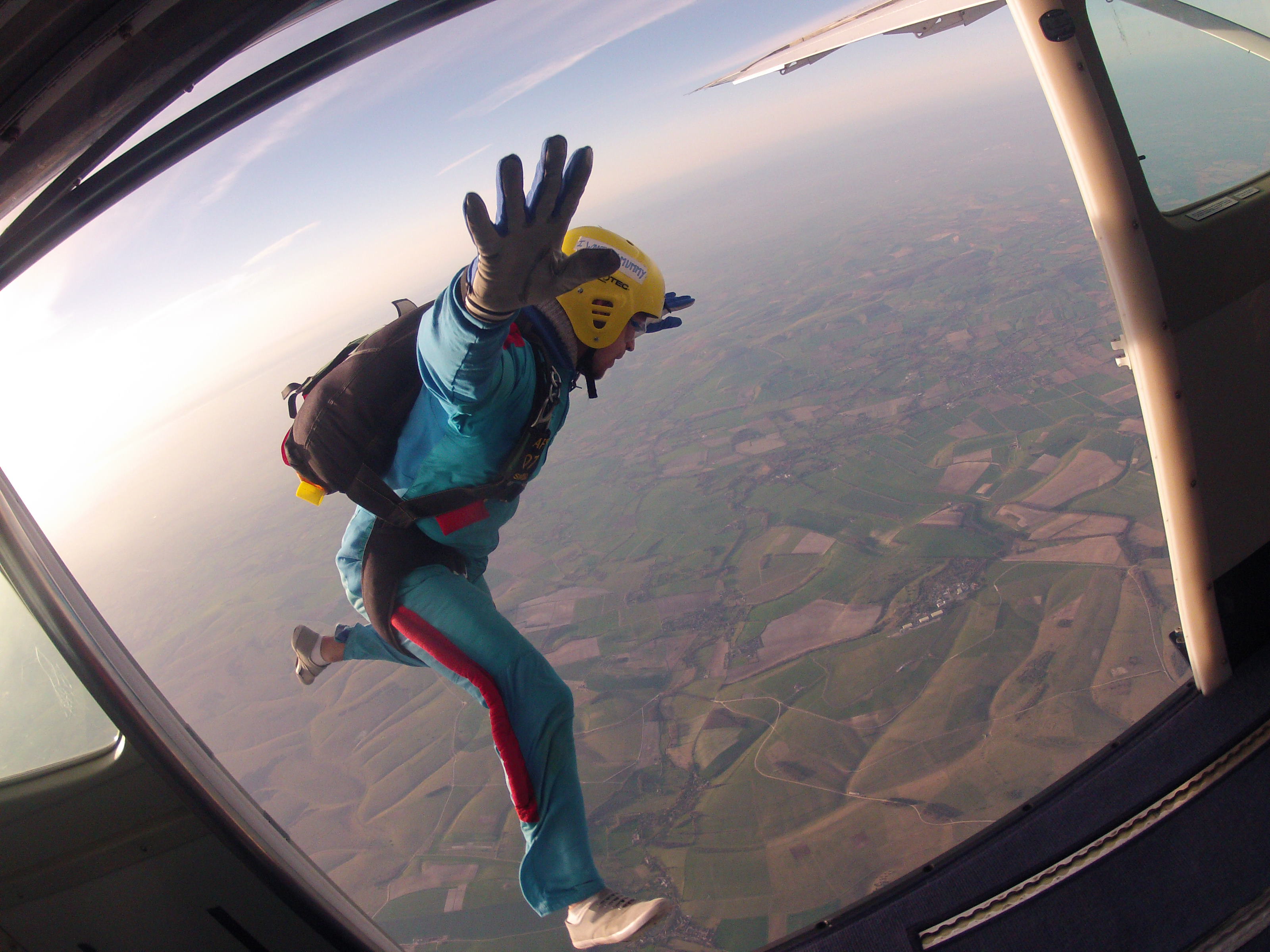 If you have already completed a course and still need to do your first jump, or subsequent jumps, please turn up on any of our 'jumping' days to continue with your training. There is no need to book, just get to us for our student refresher times; 12:30 Wednesday and Fridays, 08:30 Saturdays and Sundays. You will then be looked after by an AFF instructor.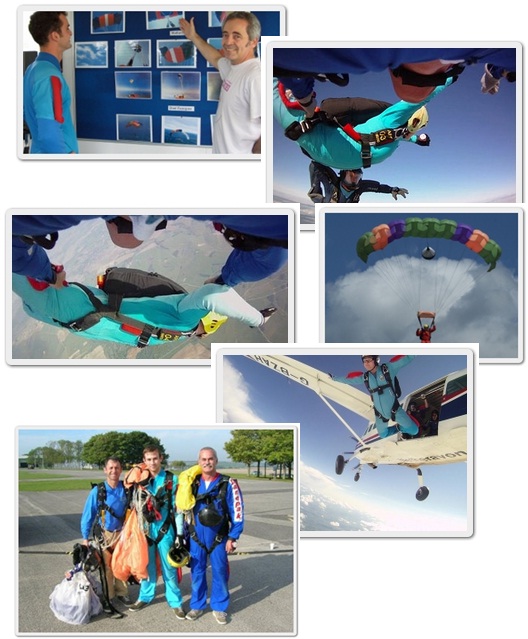 Prices and Booking
"I did 3 tandems before signing up for AFF and I have never looked back. Now I am learning to "FreeFly" with some of the most amazing coaches at the Army Parachute Association."

"I learnt to skydive on an AFF course. It's by far the best thing I've done. Since passing my AFF I've now done 920 jumps. I've competed at national level winning gold last year, gained qualifications and coach ratings and made friends that can't be matched.

Couldn't recommend this sport any higher to anyone interested in taking it up"

Blue skies! – Jase Hughes

"I completed AFF with the Army Parachute Association and have since gone on to qualify and achieve my B licence. I have organised a number of groups who have completed the Category System, AFF1 (and the occasional tandem) with the APA whilst raising thousands of pounds for various charities. Not only does Netheravon have the largest safe landing area in Europe, with expert and friendly staff and top class equipment, but the social scene is second to none"
Your AFF Journey
Initial training is intense and thorough. After at least 6 hours of training you will be totally confident and eager to complete your first jump.
Level 1 Two instructors hold firmly onto you as you exit the aircraft from maximum altitude. You carry out all your drills and deploy your parachute. After the rush of free fall, your canopy handling training kicks in and you steer your parachute safely back to the dropzone.
Levels 2 & 3 Your training continues with 2 instructors and new skills being learned with each jump.
Levels 4, 5, 6 & 7 With one instructor you learn turns, tracking, back loops and other skills and are assessed on them all.
Level 8 A solo jump from 5000ft. You have now completed the AFF course.
Consolidation Jumps Ten "consolidation" jumps to practice all your new skills. You pay for each jump by loading money on to your Burble account (see our prices page). You are mentored all the way by your instructors.
Canopy Handling level 1 (CH1) A briefing and test on canopy skills
You now have a world recognised BPA A-Licence , qualified to skydive solo from maximum altitude and to continue with more advanced training